Some of the most interesting questions about the Arizona Diamondbacks have answers, whether it's through measuring performance on the field, understanding roster construction and organization rules, or comparing the team's situation to those faced by others in the past.
The goal of Inside the 'Zona is to provide knowable answers to questions of interest to Diamondbacks fans. If you have a question you might like us to look at, please drop one of us a line.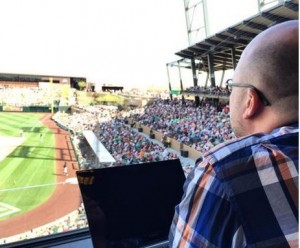 Ryan P. Morrison (@ryanpmorrison) is from Boston, and has followed the Diamondbacks since Luis Gonzalez blooped the late 90s Yankees dynasty into oblivion. He is an attorney representing whistleblowers under the False Claims Act; under that law, people with knowledge of fraud on the government can sue on the government's behalf, receiving 15%-30% of any recovery. His principal interests lie in roster and organization construction, in-game strategy and player evaluation through the use of statistics. He is also a columnist at BP Boston and a writer at Beyond the Box Score. He likes to say he's read baseball for two or more hours a day for the last 10-12 years, and that may even be true.
Jeff Wiser (@outfieldgrass24) is a native of Oregon and currently lives in Los Angeles by way or Seattle and Phoenix. Growing up a Mariners fan, he stumbled across USS Mariner, the original team-based advanced analytics blog, back in 2009 and was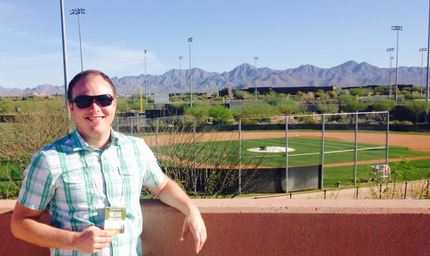 introduced to sabermetrics. The intrigue quickly became a passion for smarter baseball decisions. Jeff began reading Baseball Between the Numbers, The Book and many other works of baseball research as the quest for understanding. His interests include player development, the minor leagues, scouting, PITCHf/x and roster construction. He occasionally contributes to Beyond the Box Score and BeerGraphs.
We maintain @InsidetheZona on Twitter as a site account, as well as @thepoolshot, an account for our unexpectedly popular podcast, The Pool Shot (iTunes). Many thanks to S. Preston Designs for the excellent podcast logo.