Double Plus: Peter O'Brien Goes Beyond Yard in Historic Fashion
By now you've heard of the "Shot Heard 'Round the Desert." Of course I'm referring to the massive home run hit by OF/1B Peter O'Brien earlier this week. It was massive. In fact, it was more than massive. According to Thesaurus.com, I could have used words like colossal, gargantuan, gigantic, mammoth, towering or even elephantine. I should use elephantine more often. We should all use elephantine more often. Anyways, behold:
According to MLB Advanced Media's Mike Petriello, it was the hardest-hit home run ball ever recorded. In the year-plus that exit velocities have been recorded only a couple of balls have been hit harder and none of them left the yard. I could go on to tell you about how O'Brien can't catch, struggles in the outfield, etcetera, etcetera. But for now, let's just all sit back and marvel at one of the finest home runs we will ever see. And one fan, just one guy, epitomized the whole event.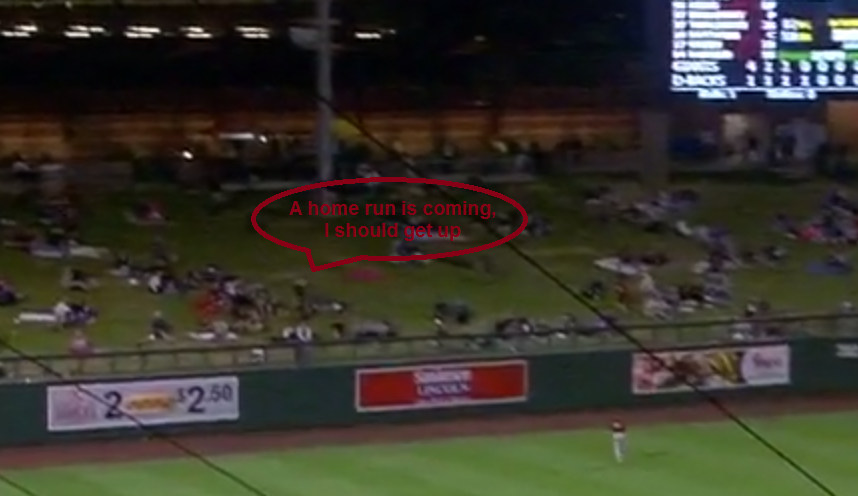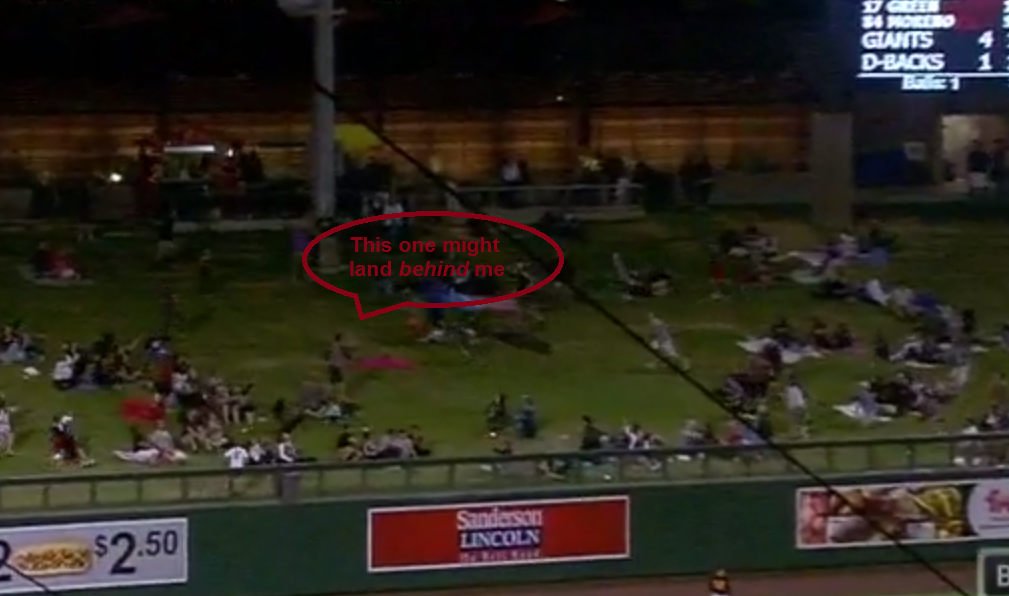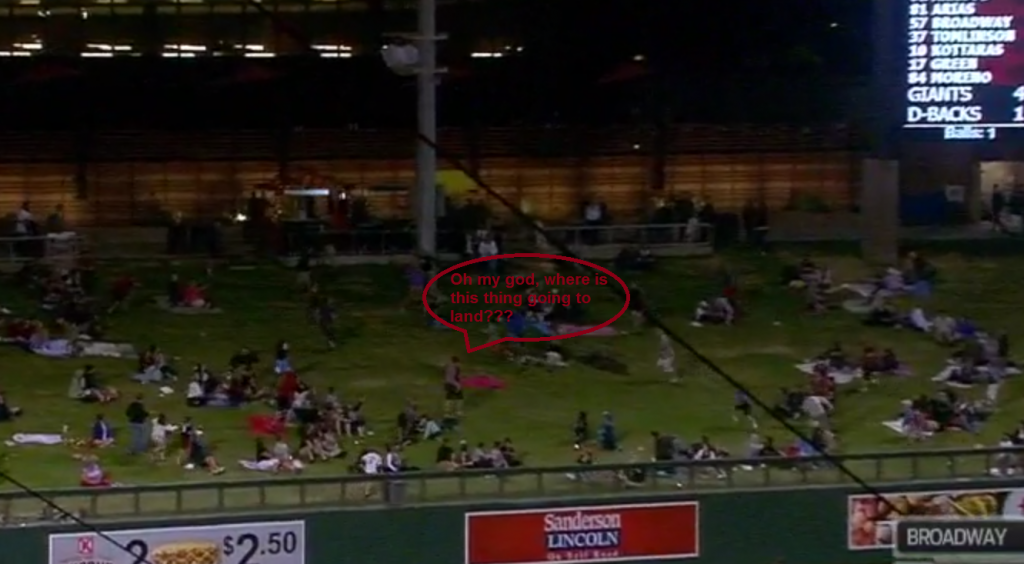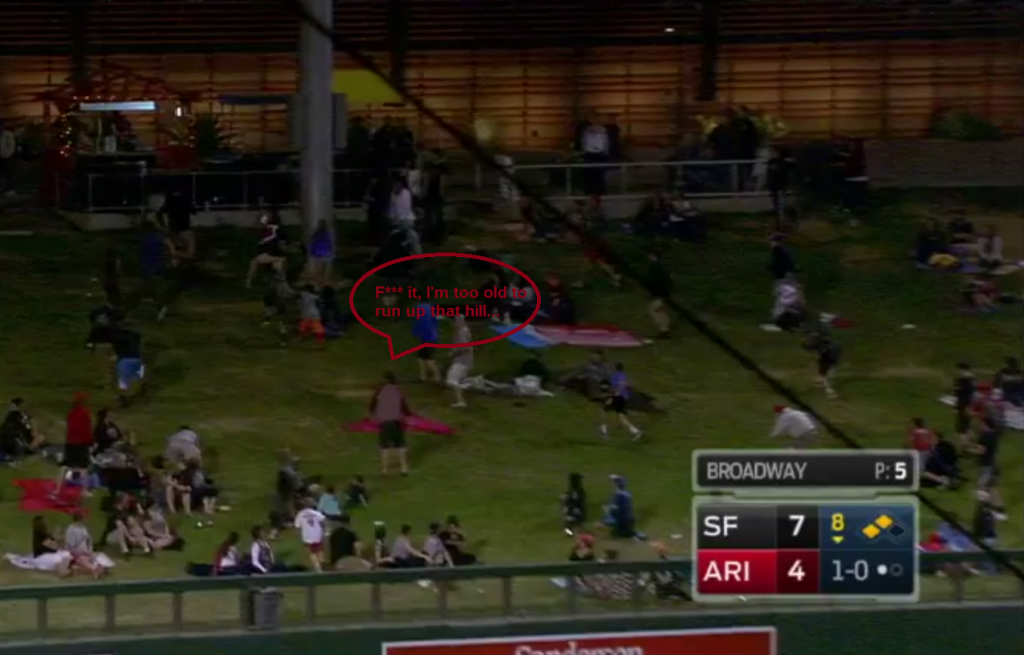 I think this fan would agree, O'Brien got all of that one.