If you've been paying much attention to Spring Training for the Diamondbacks, you may have heard the news. No, not the news about Zack Greinke's declining velocity. I mean the news that Taijuan Walker has been simply dominant so far this spring. In his first nine innings of work, he's allowed just three hits, walked one, and struck out 13. He's yet to allow a run and, well, that's pretty impressive. I'm not much for spring stats as they can be wildly misleading, but through his first three appearances, he's been simply hard to ignore. Finally on a healthy ankle and feeling good, Walker's wasted no time making an impression.
It wasn't all that long ago that we were here discussing some mechanical changes that had seemed to help Walker find his footing down the stretch last season. The injuries were one thing, but the mechanical issues had seemed to plague Walker and were holding him back from harnessing what is truly a strong arsenal. Perhaps the two images below will jog your memory. The top image is from early in the 2016 season while the latter came from late September.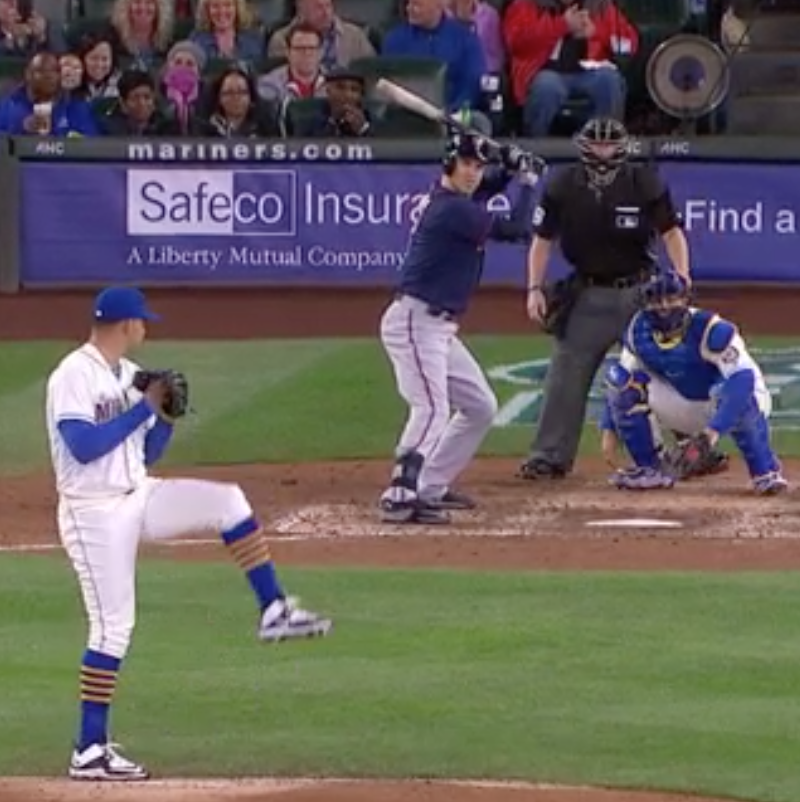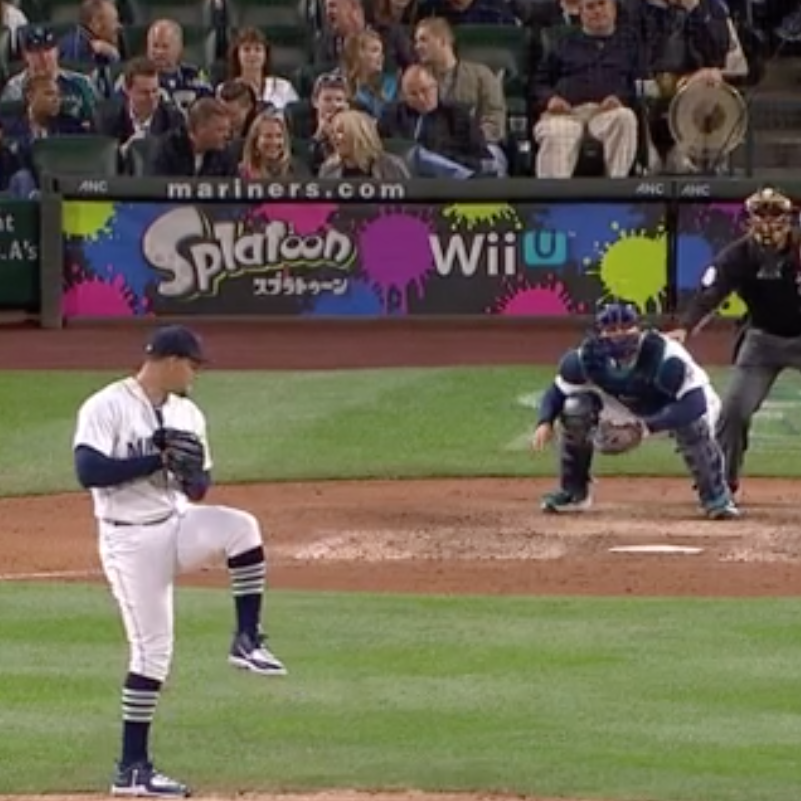 The reasoning behind the change, as he "coiled" into position to fire, appeared to be helping Walker keep his front side closed longer and keeping the ball from leaking up in the zone. He's always been a fan of the high heat, but some of his other pitches were staying up in the danger zone, too, and he was paying the price. With the new mechanics, his results were more favorable and it looked like he had perhaps turned a corner — something the Diamondbacks were looking to capitalize upon.
But, those changes weren't the end of the story for Walker. This spring, he's taken things a step further in his quest to find consistency and in three starts, it's worked. Below you'll see two images, one from last September and one from this spring. See if you notice anything different.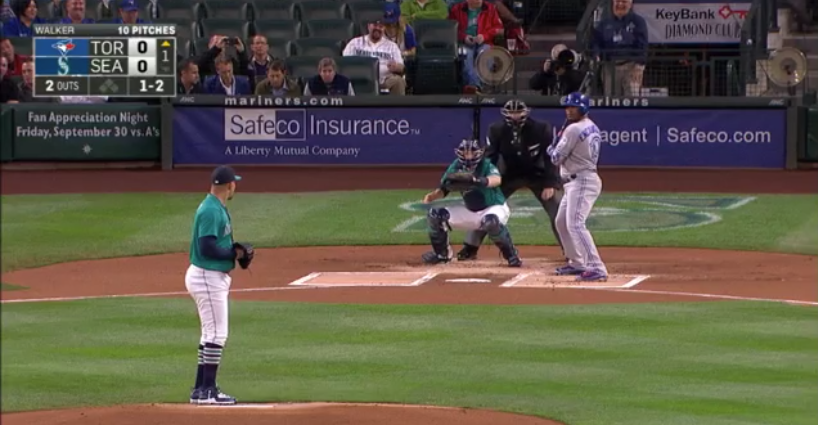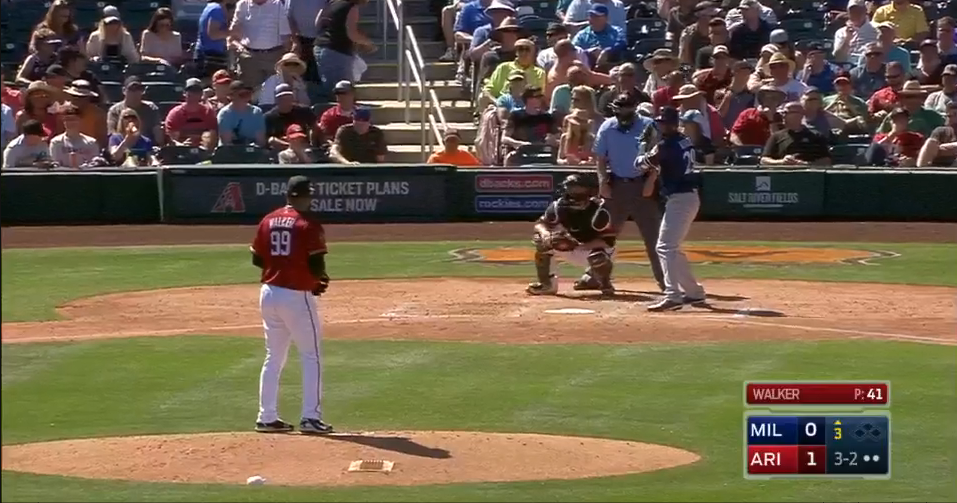 Well, yeah, he's wearing a different uniform with a different number, but notice how he begins his wind up. Last season, Walker faced the opposing dugout, kicked his leg and dealt. This season, he's facing the plate more with his feet spread, then steps into his throwing motion. The extra movement may help him create extra rhythm, something that's seemed to elude him in his young career. There's no recipe for success on the mound and players often go with a "whatever works" mentality. So far, it seems to be working for Walker. He obviously can't do this out of the stretch, but by being more effective overall, he'd find himself pitching out of the stretch less often. You can see his new motion below.
It should be noted that the "coil" we saw late last season at peak leg lift is mostly gone as he's back to keeping a straighter line to the plate. Perhaps that was uncomfortable for Walker, or perhaps with more rhythm it's just not necessary. Whatever the reason, the results have surely not suffered thus far.
Walker has also showcased a bit of a change to his repertoire this spring, at least in terms of how he's deploying it. He's always relied heavily on his four-seam fastball, and in 2016, used his splitter second-most frequently. This spring, he's shifted some of that usage to his slider, a pitch he's been trying to hone in camp and has thrown nearly 30% of the time through his first three outings. As Nick Piecoro explained earlier this month:
He said he was pleased with his strike-throwing ability and the continued development of his slider. "I even threw it when I was behind in the count," Walker said. "It was pretty effective. I got some ground balls and a couple of pop flies off it. … I think it's going to be a big pitch for me if I can continue to throw it and continue to have confidence in it."
The splitter will still be there for Walker, but adding another secondary offering that he can rely on should only help the young hurler. With sharp pitches, it's more about his confidence in his ability to locate all of his pitches, less about actual pitch development. How it all comes together is unknown, but considering Walker's stage in his development, this is clearly a positive sign.
These changes serve as a good reminder of a trend that can apply to a number of young D-backs arms. Walker's been tweaking and refining his mechanics and repertoire for years now hoping to find the stability that will allow him to maximize his potential. It's been an ongoing process. The Diamondbacks have plenty of other young arms that are in similar stages of their careers, including Archie Bradley, Braden Shipley and others. Anthony Banda may need to go through the same trials, and Robbie Ray hasn't quite perfected is stuff either. It all points to the growing pains often experienced by young pitchers. The Diamondbacks have more of them than most teams and will rely on them to provide inexpensive, effective innings as the franchise determines its direction. This is all part of the process, not just for Taijuan Walker, but for the Arizona Diamondbacks.